Introduction
All gym owners agree that their website is essential to their business. An effective fitness website may attract new customers and retain existing ones.
Gym owners, yoga instructors, personal trainers, and online fitness websites that give health and wellness advice may use the search engine optimization methods below to rank better on Google. Reach interested people with it, simply!
Common Challenges Faced by Gym Owners in Online Visibility in Udaipur:
With the correct SEO methods, you may boost your Udaipur gym's internet presence over time. Here are some digital SEO tips:
Prioritizing User Experience:
Gym owners must ensure their website is user-friendly, fast, and informative. Accordingly, gym owners should enhance the user experience by using visual signals for clickability, avoiding unnecessary dropdown menus, and collecting user feedback and statistics.
Keyword Research and Integration:
Gym owners must discover the most relevant and high-traffic keywords for their company. Digital marketers working for gym owners should create keyword-rich, authoritative content and strategically connect to relevant sources and supplementary information.
Creating Valuable Content:
Gym owners must produce valuable, useful, and compelling content to boost their search engine ranks and traffic. As a gym owner, you have to provide some unique content to get out of the rat race of competition and gain trust. Thousands are creating such content, and you need to come up with something different yet simple.
Leveraging Local SEO:
Gym owners must use location-specific keywords, local business listings, and local citations to optimize their websites for local searches. This directly helps to boost their local search rankings while attracting more clients. Accordingly, gym owners may investigate their target audience's online searches and optimize their website to increase traffic. Imagine you are just crossing the feed of those men who have nothing to do with exercise, not something you are looking for, right?
Tailoring Keywords for Location-Based Searches:
Gym owners should add location-based keywords like gym in Udaipur to appear in local search results.
Utilizing Google My Business for Local Visibility and Credibility:
Gym owners may use Google My Business to boost their local search rankings and give clients their location, phone number, and hours.
Building Quality Backlinks:
Gym owners need high-quality backlinks from credible websites to boost their search engine rankings and online exposure. Gym owners may analyze their keyword rankings versus rivals to find new cash streams.
Linking Strategies for SEO:
Gym owners must create a linking strategy with internal and external connections to increase search engine rankings and user experience.
Paid Advertising:
Gym operators may increase online exposure and client numbers using Google Ads and Facebook Ads.
Importance of Social Media Integration:
To increase online exposure and consumer engagement, gym operators should use their social media accounts on their websites.
Monitoring and Analytics:
Gym owners should use analytics tools like Google Analytics to develop websites and measure their success.
Introduction to Digital Darpan as a Trusted SEO Service
Provider for Fitness Businesses
Search Engine Optimization (SEO) is inseparable in the continuously changing digital world.SEO is the only weapon for fitness companies to compete online. Digital Darpan is your trusted partner for strategic and specialized SEO solutions that can help fitness businesses grow.

Digital Darpan, the best digital marketing company in Udaipur, understands the particular problems and expectations of the fitness sector. A strong internet presence is essential nowadays to focus on health and wellbeing. Because of this, we specialize in fitness business-specific SEO services.
We do not simply optimize websites—we turn them into effective digital assets that help to attract, engage, and retain clients.
Also Read- Common SEO Practices that can be avoided:Insights from the best SEO company inUdaipur
Encouraging Readers to Get in Touch for Tailored with
Solutions:
In a world where exposure and relevance matter, the perfect SEO approach may transform your fitness company. Digital Darpan can help you to stand out whether you operate a local gym, an online fitness platform, or a wellness service.
Our experienced SEO specialists understand the fitness business, from local SEO for neighborhood gyms to worldwide SEO for internet fitness platforms. We understand every fitness company has distinct objectives, difficulties, and customers.
Take the next step to expand your fitness company and grab your internet presence. Ask Digital Darpan for SEO solutions that meet your goals. We can maximize your fitness business potential and get you noticed in the digital noise.
Your fitness business deserves brilliance, not mediocrity. Start your digital success with Digital Darpan now. Let us build your fitness business together.
Tips For Seo For Gym Business In Udaipur:
A gym owner faces several problems. Make sure you have all the equipment your customers require.
Definitely, this type of company requires a large investment. Unfair is little foot traffic while investing in your gym. This requires a company website and fitness website SEO knowledge.
Many individuals search Google for the best gyms before choosing. Your job to attract new gym customers goes beyond a website.
People seldom go beyond the first page of Google search results when choosing a fitness center, so make sure it's there. First-page ranking implies your gym is popular and reputable. SEO improves rankings. It also boosts brand authority.
People search Google for the top gyms before choosing. Make your fitness website appear on Google's first page using SEO to attract new consumers, boost brand recognition, and boost ROI.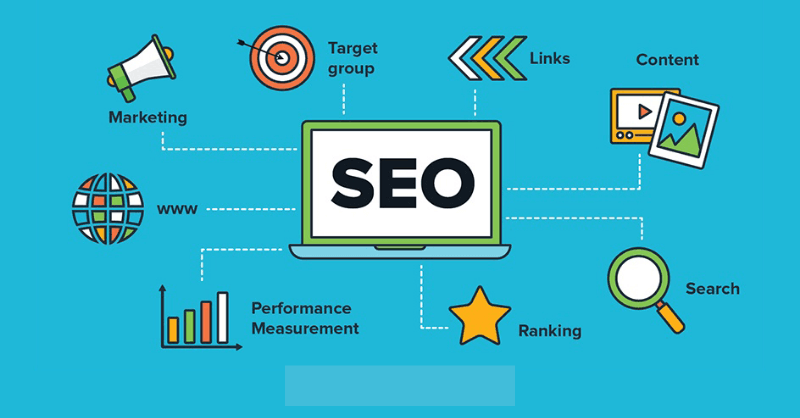 1. Know Your Keywords:
Start website optimization by creating a list of keywords linked to your company and services. List your Zumba, cardio, and other services.
Find keyword volume using Keywords Everywhere or Google AdWords (Keyword Planner). This will show how often people search for certain phrases. You need two keyword kinds.
2. Buying Intent
It targets those willing to take services and ready to join. Buying intent is important here to attract customers and boost conversions.
You may use these keywords on your homepage and service pages. Such fitness keywords include yoga classes in Sacramento, fitness centers Sacramento, etc.
3. Research Intent
The list of keywords here is for exercise and fitness information seekers. Suppose many individuals search for diet workout blogs.
Focus on highly searched health terms with research purposes and deliver useful information.
While such an audience won't join your gym immediately, it boosts your internet profile and website traffic.
4. Use Google My Business
Gym members usually undergo a thorough background check, which includes your gym's NAP (name, address, and phone number), photographs, map location, etc. You can acquire all the info you need on Google My Business.
Verify your Google My Business account to see the verified sign next to your online company that boosts gym credibility. With your customers' fitness, you will see your website boost too!
All your information, including the NAP, should be consistent online. Google keeps track of
the data for consistency. It also assists in including your hours and unique training courses.
Your company can be more precise in several aspects. List three or four categories: sports club, fitness center, gym, Zumba, etc. Your business becomes automatically answerable to certain queries.
Give your firm a brief description that includes all the essentials. Adding photos of your gym and its equipment can assist.
Most individuals choose a gym based on its appearance and equipment—post high- resolution, focal-point photos to enlighten others.
Ask current customers for Google My Business evaluations. Answer review questions so folks obtain all the knowledge they need.
4. Website Optimization
You must optimize your website for usability if you want more users to remain and find what they need.
With so many fitness websites online, you need a distinctive theme that fits your specialty, is straightforward, and conveys your brand narrative.
Ensure the correct categories and subcategories so users may locate what they need in a few clicks. A sitemap lets search engines explore your website without skipping any pages. It is important for fitness website SEO.
Check the page loading speed and ensure your website loads in under three seconds. People exit from slow-loading websites. It raises the website bounce rate and lowers ranks.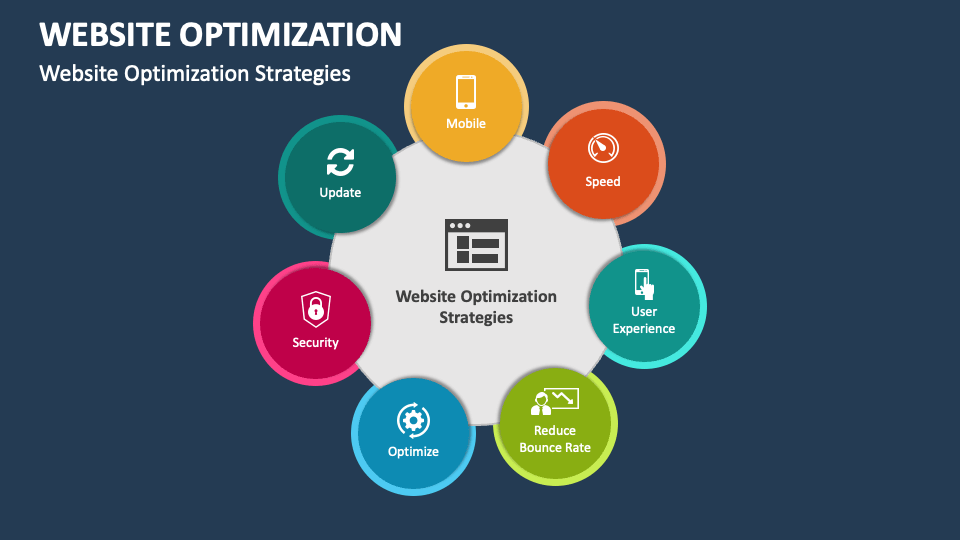 5. Create Quality Links
Build links if your website is fresh on search engines and you want to boost the company's reputation.
Link building is one of the best techniques to boost rankings. Choose a section of your blog post that relates to the linked website. Anchor text is what links to the webpage. When connected to another page, there are outbound links.Outbound links are important, but inbound links from other websites are better.
Linking websites should have a better domain authority than your competitors. Google always prioritizes credibility to its users for a better experience.
Look for links in your top competitor's keyword-specific content to know your link count. To avoid spamming the content, create the right amount of links.
Wrapping Up:
Optimizing a gym website for search engines in Udaipur or elsewhere is essential for attracting local consumers and building your online profile. Following this guide's core tips may boost your website's search engine rankings.
Udaipur's fitness and wellness business needs proper keyword research beforehand. These keywords will be the weapon to rank your website, creating more chances to get leads and turning them into your customers.
Finally, continual website performance monitoring and SEO plan modifications can help you
remain competitive in Udaipur's competitive fitness sector.